Murphyella, Lonely_Chip un Adventurous_Muffin
Līga Spunde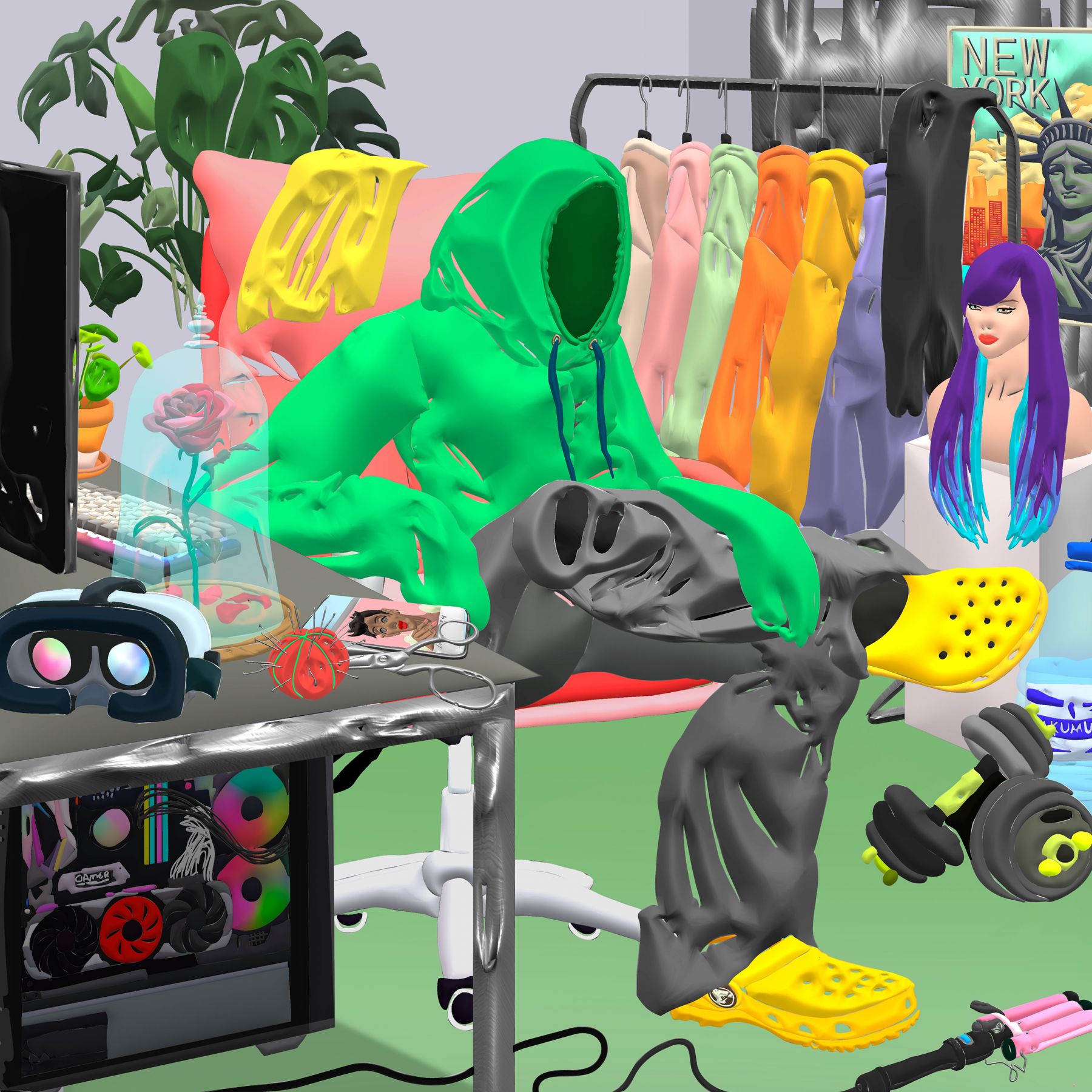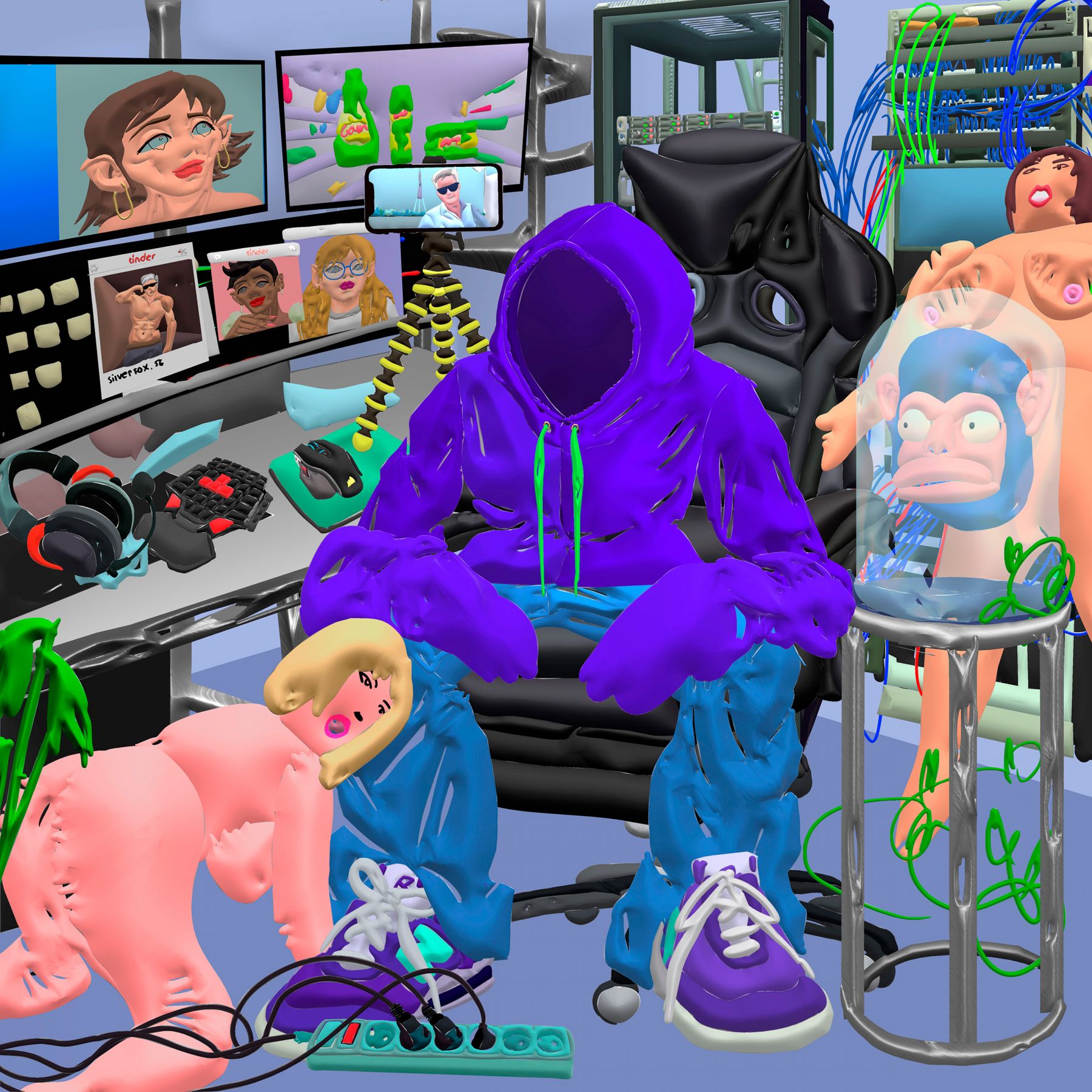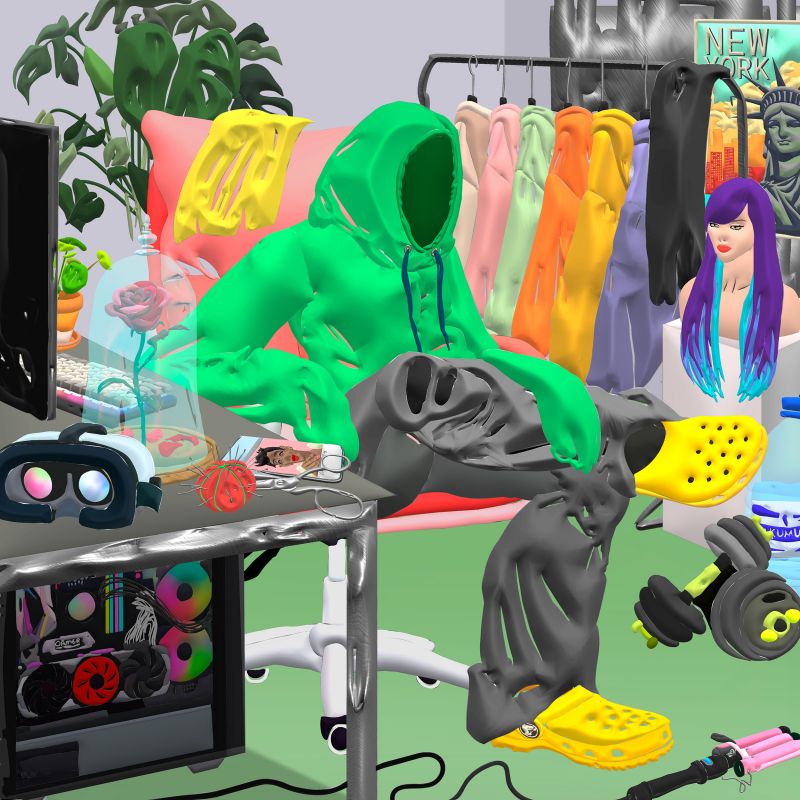 How many online accounts do you have and how many of those do you use on a regular basis? Online statistics show that on average an internet user has 8.4 active profiles, which is an increase of exactly 75% from 2014, when users only had 4.8 profiles on average.1
How many different passwords do you use for your accounts? Three, four? In reality each of us needs to remember around seventy to eighty different passwords.2 That is a large amount of information, which is why it's no surprise that we often choose words and numbers that we can easily remember, like our birth year. I'm guessing that at least one of your passwords contains the name of your pet. It turns out that this is true for at least 39% of pet owners3 in the US and 15% in the UK.4
Identity theft and manipulations related to it (using personal data for financial theft, getting prescriptions for drugs using stolen medical identity, making fake online profiles for romance scams using stolen pictures e.t.c.) are between the most common types of cybercrime today. It's a very profitable business for the perpetrators: In 2021, for example, losses related to reported identity theft crimes added up to $6.9 billion dollars.5 Other statistics show6 that romance scam cases that year amounted to $547 million dollars in reported losses. If we believe all of these internet statistics, then funnily enough a date costs around $1167 on average.
Romance scams are directly tied to "catfishing"— embodying another person virtually in order to convince someone that this imaginary figure is real. One can create a fake identity by presenting someone else's photographs as their own, a tactic that is used to both deceive victims and for malicious entertainment. 
Statistics from 2019 show8 that 63% of romance scam victims are women; compared to male victims, women lose twice as much money when they are conned. But women are also the ones who take part in catfishing—in 64%9 of the cases related to catfishing women are behind the fake profiles. 24% of catfishers pretend to represent the opposite gender. 
In total, 70% of online daters say that it is completely normal to lie on their dating profiles. Thirty percent of women and 36% of men lie on their dating profiles just for fun.10
–
When I was growing up, the internet was uncharted territory where one could try out different identities, genders, and roles relatively easily. This was a time before the rise of social media, and even then virtual space was full of imagined identities. It was uncommon for someone to enter a chat room using their name and surname—people used nicknames. 
Ironically, my first handle was "realgirl." At the time, I used to lie also about my age, claiming that I was three years older than I actually was. This kind of behavior, however, is uncommon around 20% of women pretend to be younger on their social media accounts than they actually are, while around 40% of men claim that they are doing better financially11 and are taller than they actually are.
The virtual life of "realgirl" wasn't long. Soon enough, I took on names like "StrawberryPunch," "tsunami," "Loverboy," "Ʈǿɲ¥X," "sweetheart85"— which themselves only constituted a fraction of the identities that I used daily. I changed these names depending on my mood and needs, and sometimes I used several at the same time. Each persona had its own role, and consequently gravitated toward certain social groups and subjects of interest.
One of my many handles was "Mr_Bean." It was the first identity that I stole; I did so in an internet café.
It was very easy to steal an identity. This was partially why I did it—I couldn't resist the temptation. Of course, I was motivated by the fact that my victim was a little piece of shit who was staring at me and smiling stupidly. I sat right next to him by computer No. 6. Internet cafés in the early 2000s were like portals where characters from the virtual realm materialized, became physically visible and even tangible. They were also deplorable and stuffy places for blind dates where characters from chat rooms were inevitably confronted with each other's real life imperfections. 
I was sitting right next to Mr_Bean, so I just had to wait for the moment that he would log into his email. I pushed myself away from the table and past the divider wall between us, and watched his fingers type the letter combination on the keyboard. His password was "cellphone." Just after he had finished his email session, I logged into his profile and changed his password to a new one. This was enough—Mr_Bean would never be able to log into his profile again. I think my smug smile was noticeable enough and when I was leaving the café the guy who used to be Mr_Bean looked at me angrily as if issuing a sad little fuck you. But I didn't use the identity of Mr_Bean for long, nor did I really need it. I didn't find anything worthwhile on the stolen account—there were just some boring conversations with friends and images that he had found online. 
My interest in chat rooms—and I presume other users followed a similar trajectory—vanished gradually as MySpace and Facebook became more and more ubiquitous. Nicknames were gradually replaced by personal names and profile pictures. 
My most recent Facebook name is Leah Palmer12. I'm twenty-four years old and I'm a fashion designer and stylist. I was born in the UK, but have been living in Dubai for a while now. My dream is to study in the US. I am free and adventurous, I love to travel and enjoy life. 
Leah has more than 800 friends on her Facebook account, and the number of pictures on her Instagram could make her seem like a real person. Of course, the pictures are from a virtual "donor" who will hopefully and most likely never find out about their "cyber-twin." 
When Murphy Townsend a.k.a. "silver fox" (the name I gave him later on) messaged me, I was already in a virtual relationship with three different men and was messaging with four more. Murphy was considerably older than me, but good-looking enough and determined to start a conversation. Unlike my other virtual lovers, he was a grown-up and independent person with a career and a seemingly stable income. Like Leah, Murphy had been away from the US, his home country, for a while and had moved to Syria for work. We both loved traveling and going on adventures, so getting to know each other was very easy. 
In the beginning, we were messaging each other irregularly. Murphy was polite and reserved, even though it was clear from the beginning that his aim was to seduce Leah and become her sugar daddy. 
It wasn't long before our conversations turned from a flirtatious game to a more serious and personal relationship. Murphy confessed that his wife had died five years ago. He didn't hide that he hadn't properly dealt with the loneliness and heartbreak that followed her death. He had an adult daughter who lived in the US and was a bit younger than me. Despite the virtual age gap, Leah and Murphy got along pretty well. 
Even though we had talked every day for a while already, neither of us showed any interest in meeting each other over a video call or in real life. It made sense at the time because he was in the military and serving a mission. There were very strict safety precautions and restrictions when it came tousing cameras, taking pictures, etc., and he had to comply with these rules. So we rarely exchanged pictures, which was ideal, as there was a limit to the images I could source from my "donor." 
After a while, our conversation moved from Facebook to Whatsapp and Instagram, and every now and then we would talk on the phone. He had a nice and gentle voice. I remember how I helped him make his first Instagram profile. @Murphyella, @LonelyChip and @AdventurousMuffin were just a couple of options for a username created by a nickname generator after we submitted his name and three adjectives that characterized him best: active, adventurous, and lonely. In the end he still chose to use @silver_fox, the username that I gave him and that I felt suited him very well. It made me pretty happy. 
When our relationship had become openly romantic, it was finally time to test his generosity. Leah had started a crowdfunding campaign to raise the necessary funds to fulfill her dream and study fashion design at the Parsons School of Design in New York City. Even though some of her virtual friends and lovers had already donated a considerable sum of money, she was still about $96,000 short.13 It was a large amount of money, of course, but everything depended on HOW far Murphy would go to prove his feelings towards Leah. 
Every now and then Murphy disappeared from our conversation, usually because of his work and other tasks that he didn't like to talk about. But we continued to message each other and the romantic tension kept on growing.
Murphy never put any serious pressure on us meeting in real life, which was a relief for me. Of course, looking back at everything that happened, it seems a bit suspicious, but at the time my doubts dissolved whenever he transferred a decent amount of money to my "school account." Our relationship was like this for about two years—this was exactly the time I needed to raise the missing $96,000.14 The sum was enough for me to make my real dream come true—to leave Leah and Murphy, and begin a completely new life in a new place with a new name and gender.